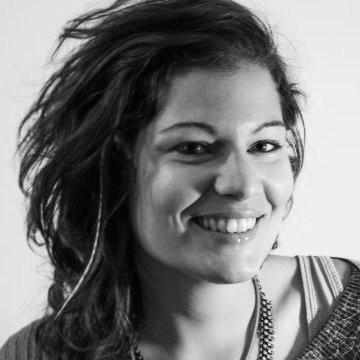 Daughter of art, she was born in Italy in 1989 and with an incredible imagination she started drawing when she was only 3 years old. As a child she participates in exhibitions and competitions; publishes 4 illustrated books.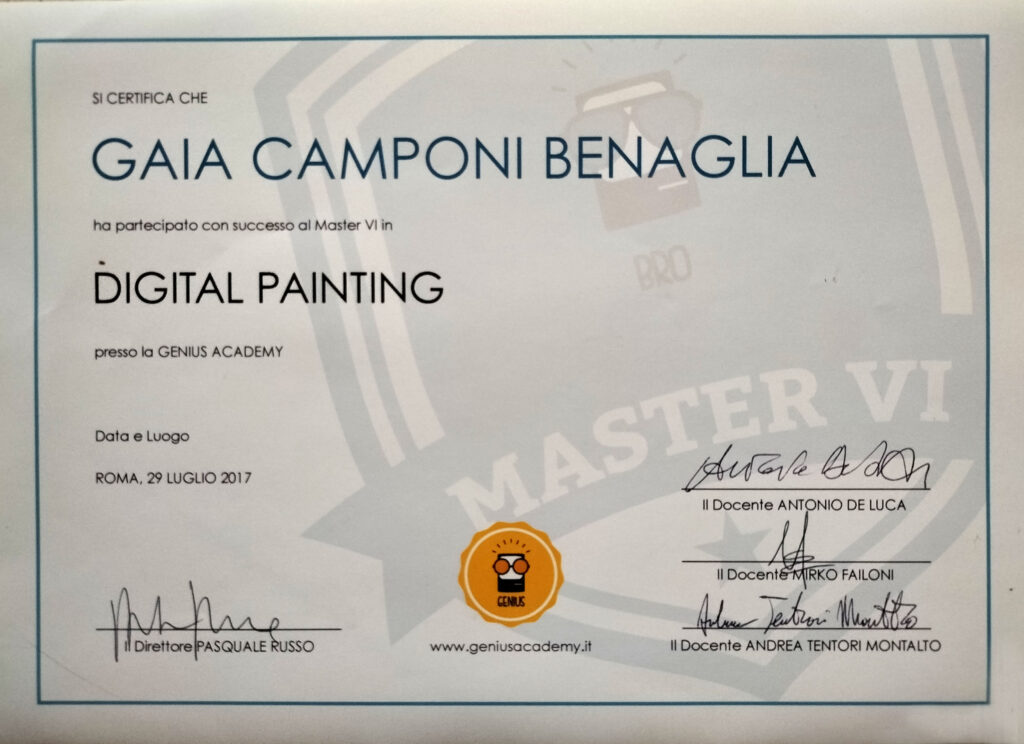 She attended the Academy of Fine Arts in Rome, the SRF of Comics and the Genius Academy for Digital Painting.

She currently makes her creations with various techniques: oil on canvas, digital, large masonry works, acrylic, tattoo, commissioned works, decorations, installations, painting and engraving on objects.

In particular, she deals with works painted on walls, Wall Art customized on Commission, for public and private places, in Asia, America, Australia and Europe, even of large dimensions over 20 m.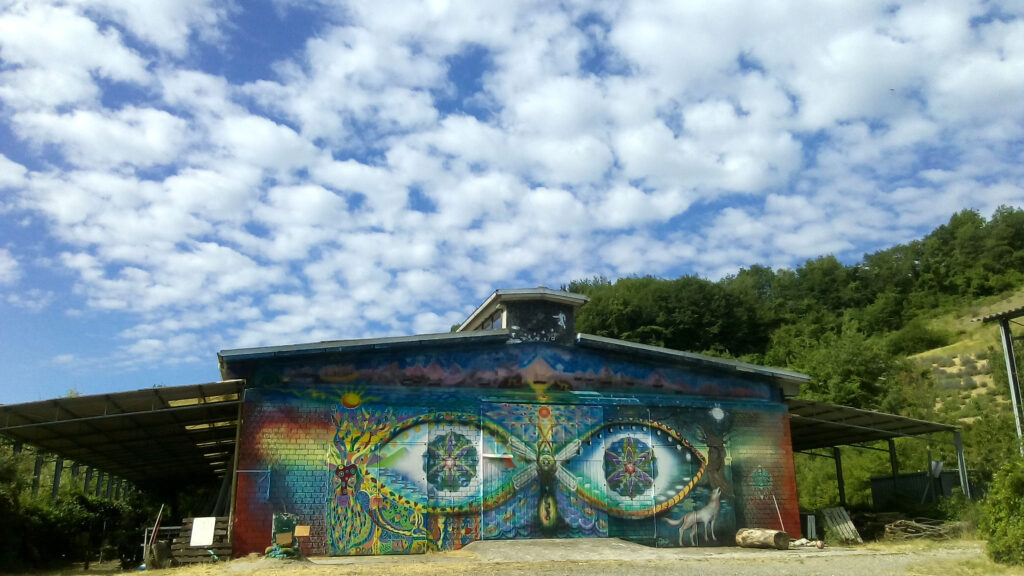 Gaya manages to integrate her hand with the Energy of the Place to create artworks that adapt to the surrounding environment, which raise the standard of living and reduce stress, which at the same time are in line with her Personal Style.

It reaches the wishes and needs of the client through a process that goes beyond art, deeply understanding their personal feelings with holistic, empathetic and psychological feedback sessions.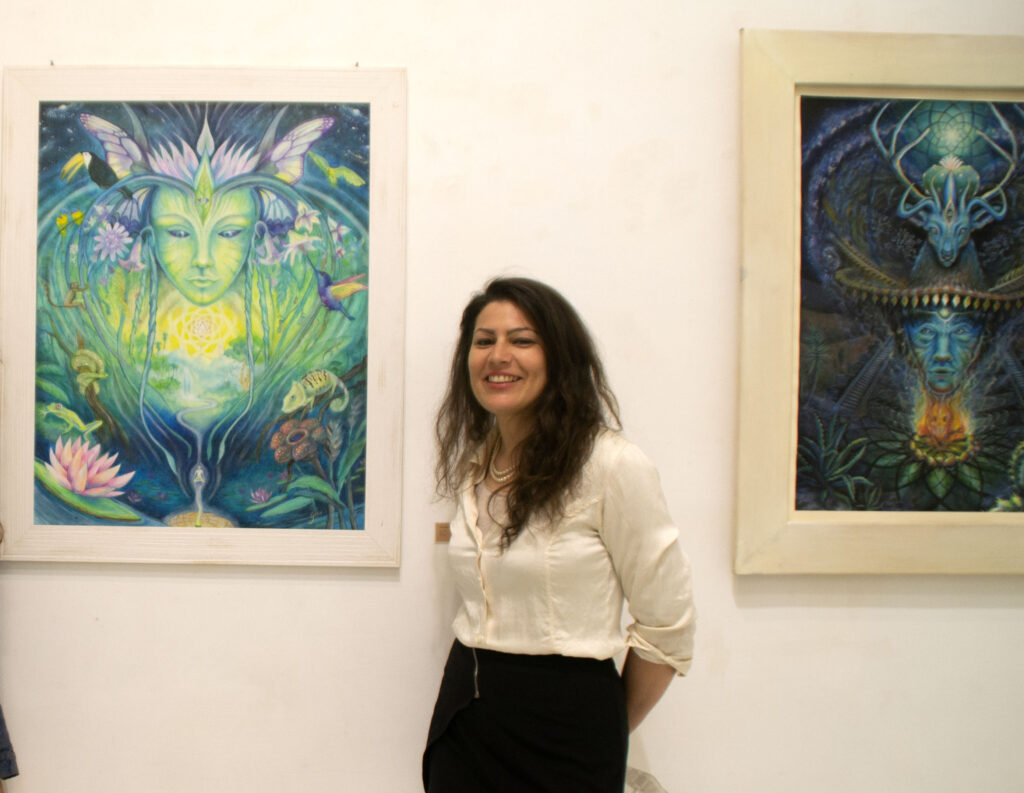 Gaya loves creating connections between artists and organizes and manages galleries in Italy and abroad.
She became Artist Manager in 2012 and continues today with exhibitions, events, creative workshops, artistic collaborations, she is invited as a Guest for Live Painting performances.
She exhibits her original artworks in Contemporary Art museums such as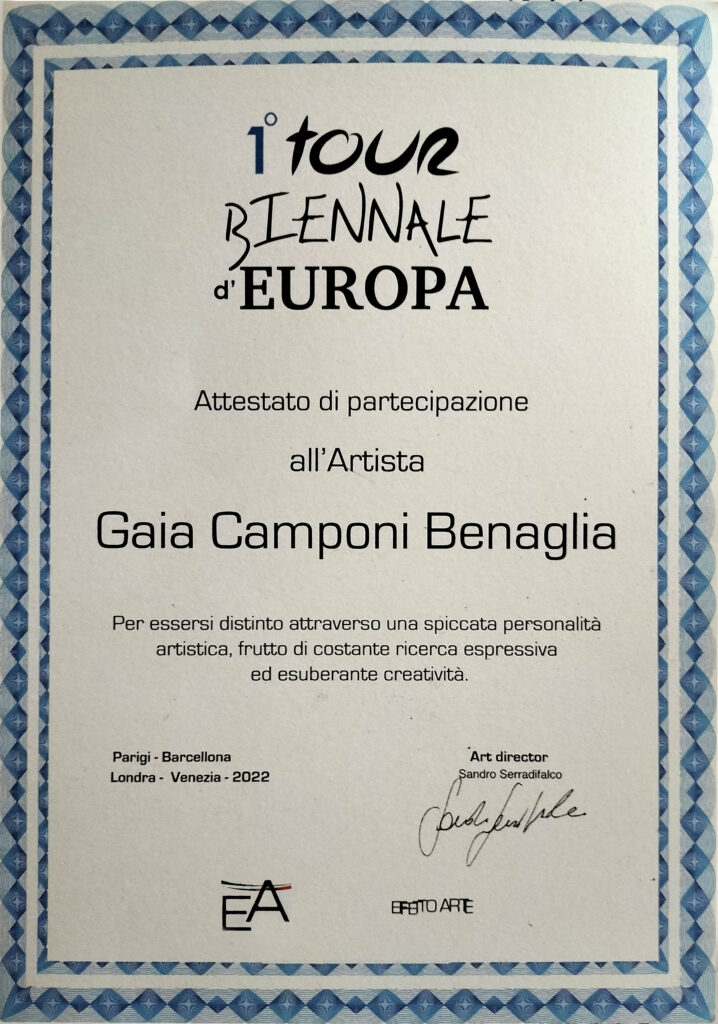 Carrousel du Louvre in Paris,
MEAM Museu Europeu d'Art Modern in Barcelona,
Sleek Art in Shoreditch Gallery in London,
Palazzo Storico Scuola Grande di San Teodoro in Venice in the Bienal Tour of Europe,
Art House Da Nang in Vietnam,
Mitreo Museum of Contemporary Art Rome,
Horti Lamiani Bettivò Art Gallery Rome,
ESP Factory Bologna,
… and in cultural events in Australia, Sri Lanka, India, Mexico, Brazil, Guatemala and many places in Europe.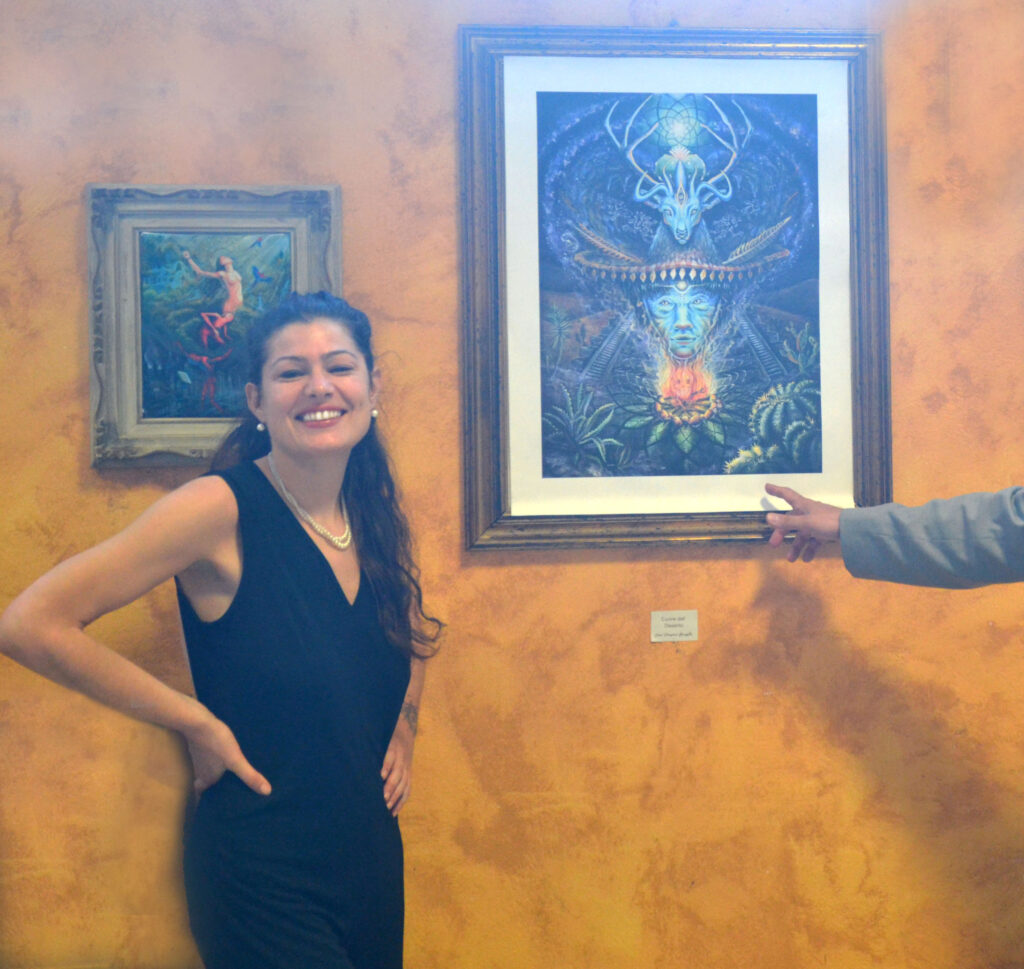 Gaya began to experiment with spiritual art with experiences of lucid dreams, astral travel, various Meditation techniques, study of Quantum Physics and ancient texts, inspirations from ancestral rituals learned during travels on 5 continents.
It receives influences from the life led with a multitude of ancient tribes of the world, from the Andes to the Himalayas, from the Australian aborigines to the Amazonian tribes, from the archipelagos of the Pacific Ocean to the millenary Asian cultures.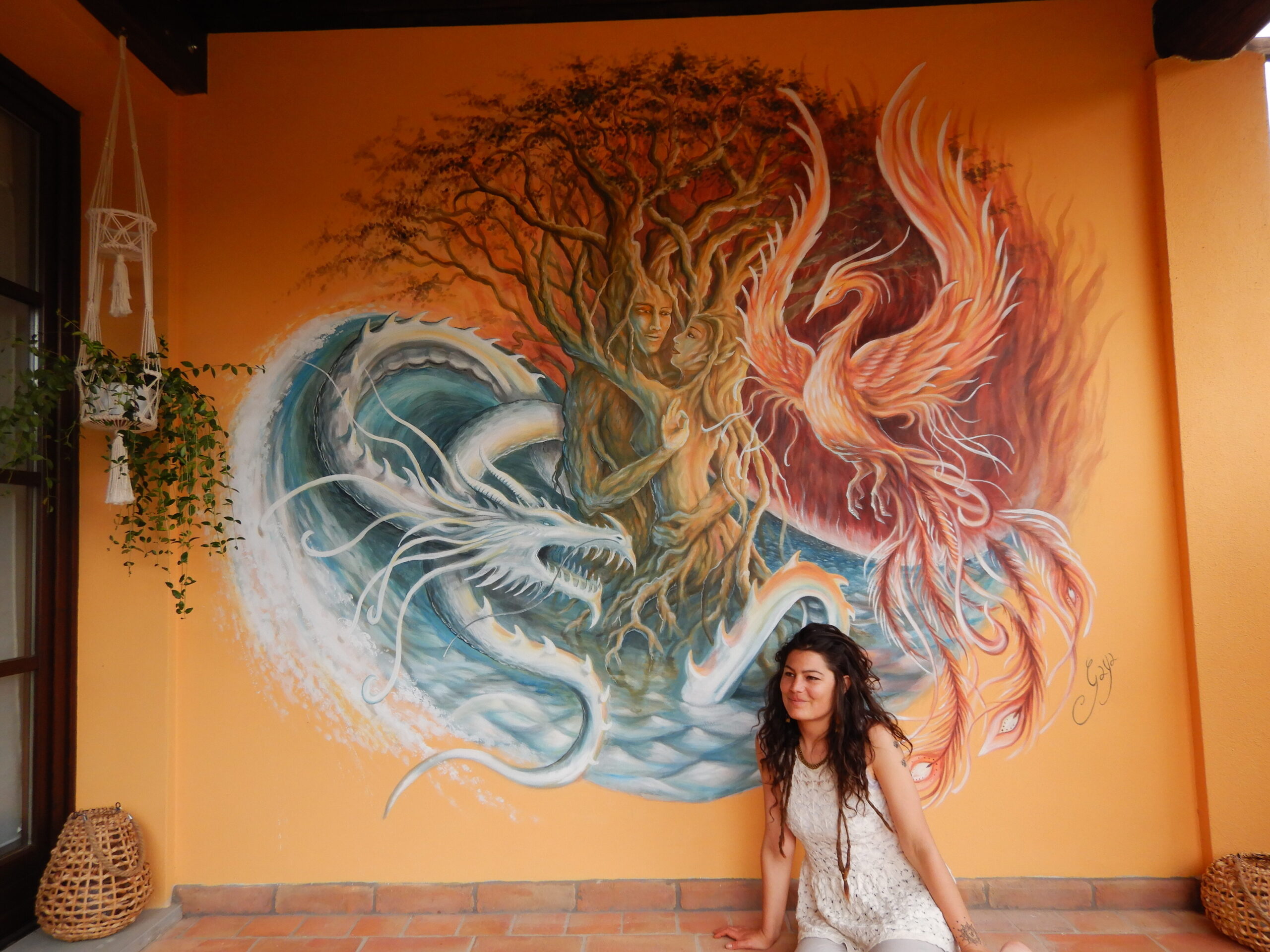 In the works we can perceive the artist's personal mission to encourage the intent to make people reflect on certain themes, in a collective evolution on a social and spiritual level, an awakening of conscience of the masses, an opening of the heart in the individual.
The artist likes to mix Sacred Geometry with human anatomy and the environment, the images of the figure lighten up to immateriality, up to the return to the origins of the universe, without time and space.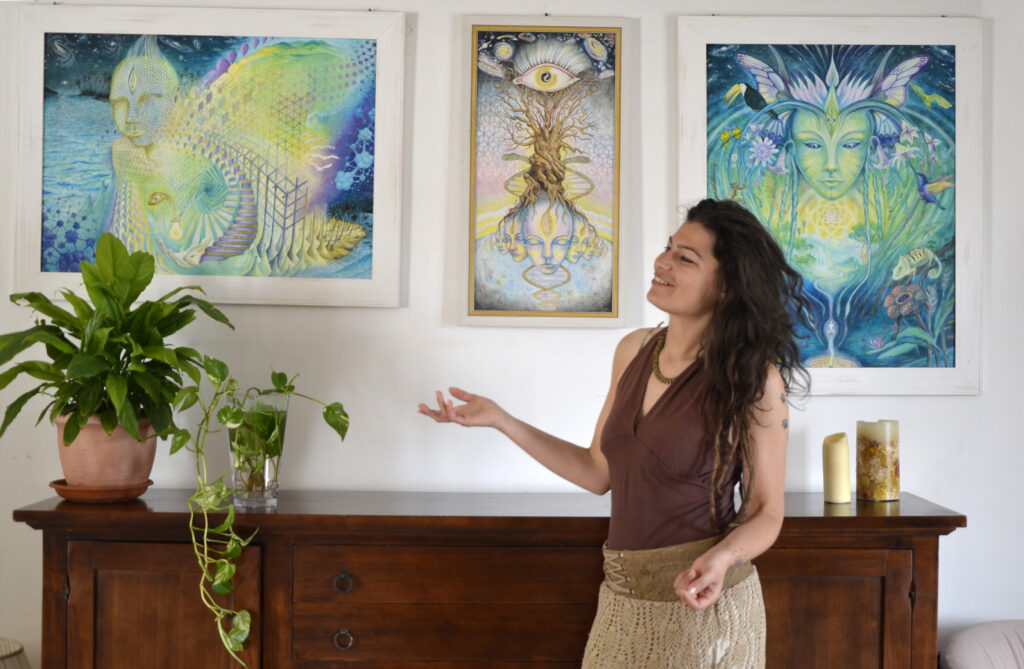 It organizes Basic Drawing and Painting courses for adults and children and creates Healing Painting thanks to its healing vocation.
This special course treats a sphere of learning as a spiritual practice, activating self-confidence, facilitating meditative states and creativity, reordering the psyche, teaching the construction of Sacred Geometries and Visionary Painting both on a theoretical and practical level.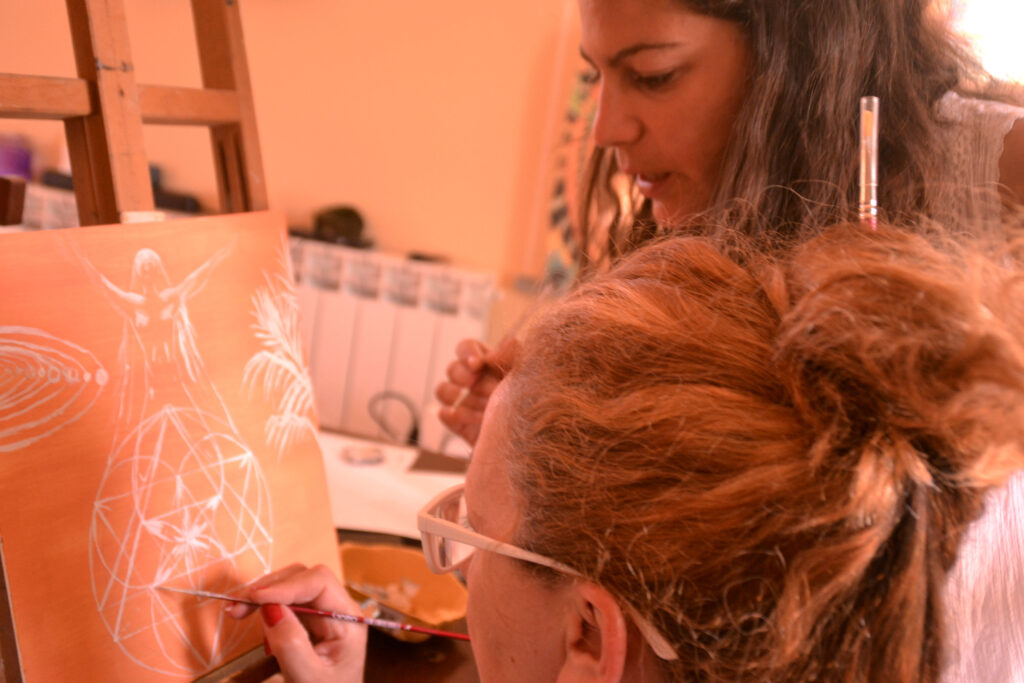 It offers courses in the offices of various associations such as CPL Europa in Milan, Artemisia in Bologna, and hosted in various cultural centers in Italy.

At the same time he gives technical lessons of Artistic Anatomy, Perspective, pictorial techniques, comics, Photoshop, Theory of light and color, following the students in group and individual courses.