"Exponent who fully fits among the contemporary visionary artists, proposes to go beyond the physical world, to offer a broader Vision of Consciousness, through mystical and spiritual themes (…)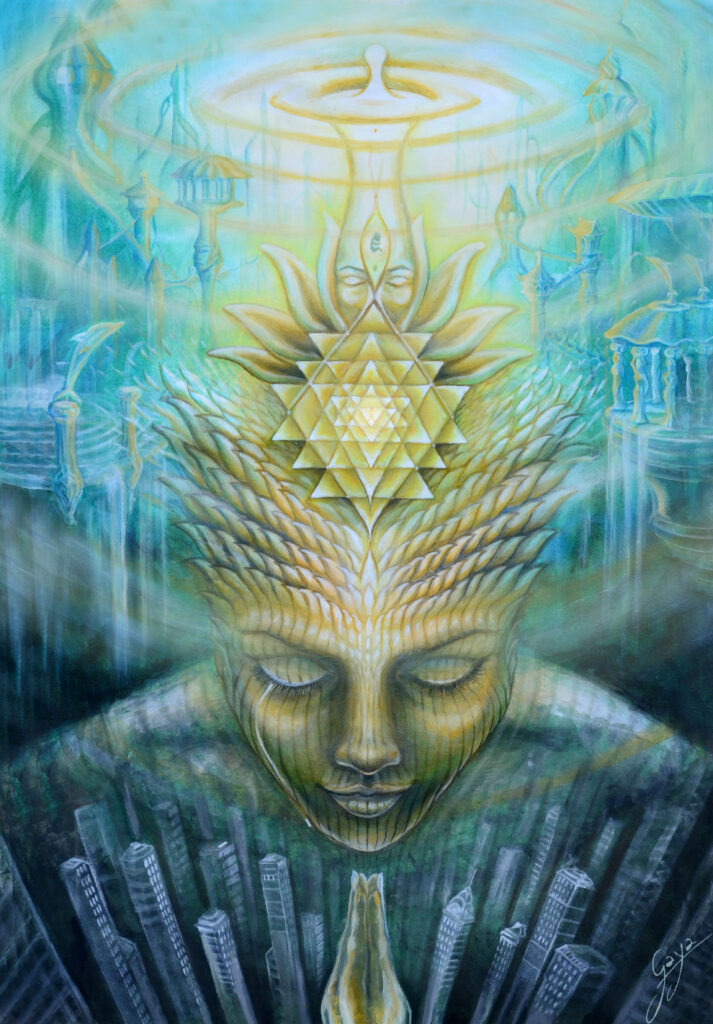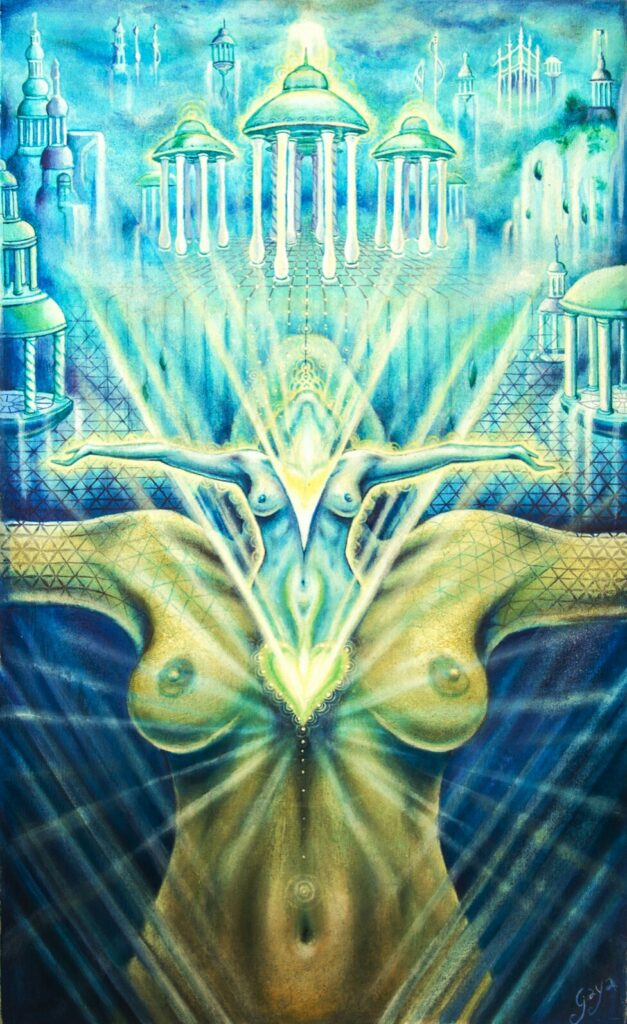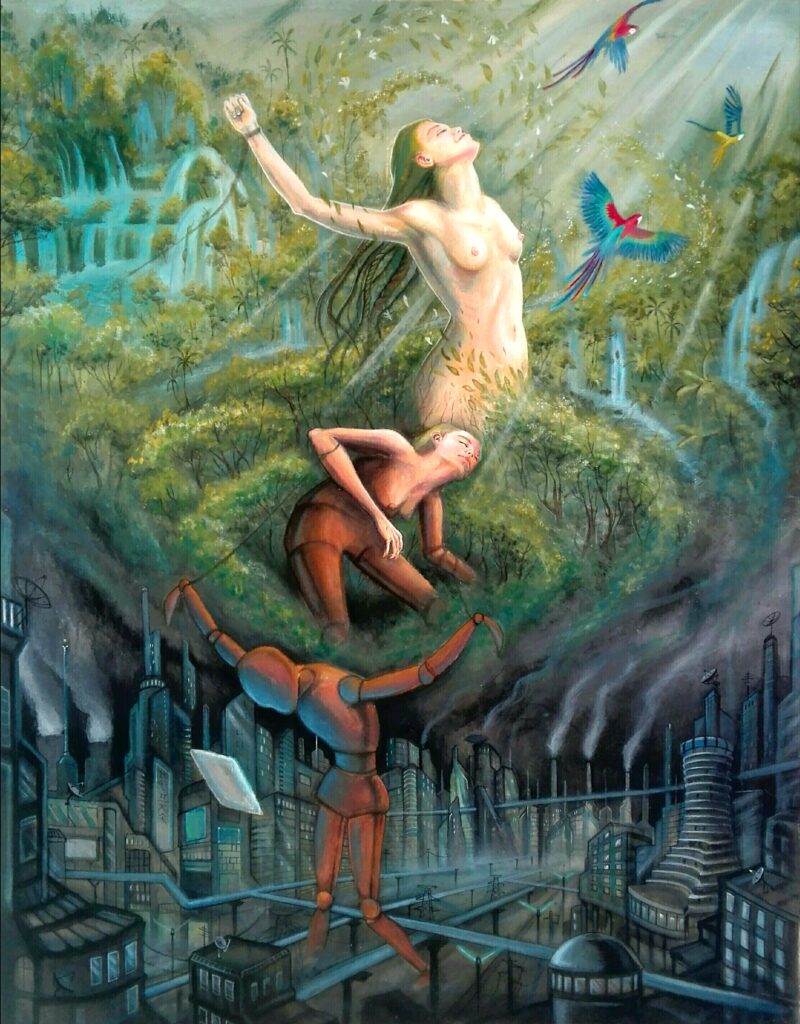 (…) The alchemy of a personal knowledge enriched by experience, the journey has a particular role in the symbolism, in the technique, all perceived in a sensitive way by what captivates the human eye.
The artist sees the values ​​of humanity emerge, based on overseas scenarios of daily life, where nature and the pristine kingdom appear more in relation to those around him.
A work of art, the exceptional glimpse of heaven to celebrate the cheerfulness of young indigenous people, culturally distant from any form of conflict and race for money.
A tangle of vibrant lines, like the universe itself, detaches itself from the geometric material made sacred by the energy itself, on which the bodies flow with their vital momentum out of their starting dimension.
Each painting has its own story or legend, in which there is no illusion, the applicant finds his cure and sensory peace through an alternative and innovative path, the dream, a key element, romantic and real, combines reason with the awareness of a another hidden self, born of the spirit, captured and in turn made to resurface as in a spell of white lights.
Symbolism plays a significant role, it enchants, arousing serenity and shared love in souls.
The "third eye" for dreamers and a circle of artists, opens up new concepts and aesthetic, ancestral pyramids; like those of the American Indians while they smoke tobacco in nature, against the celestial background of the stars.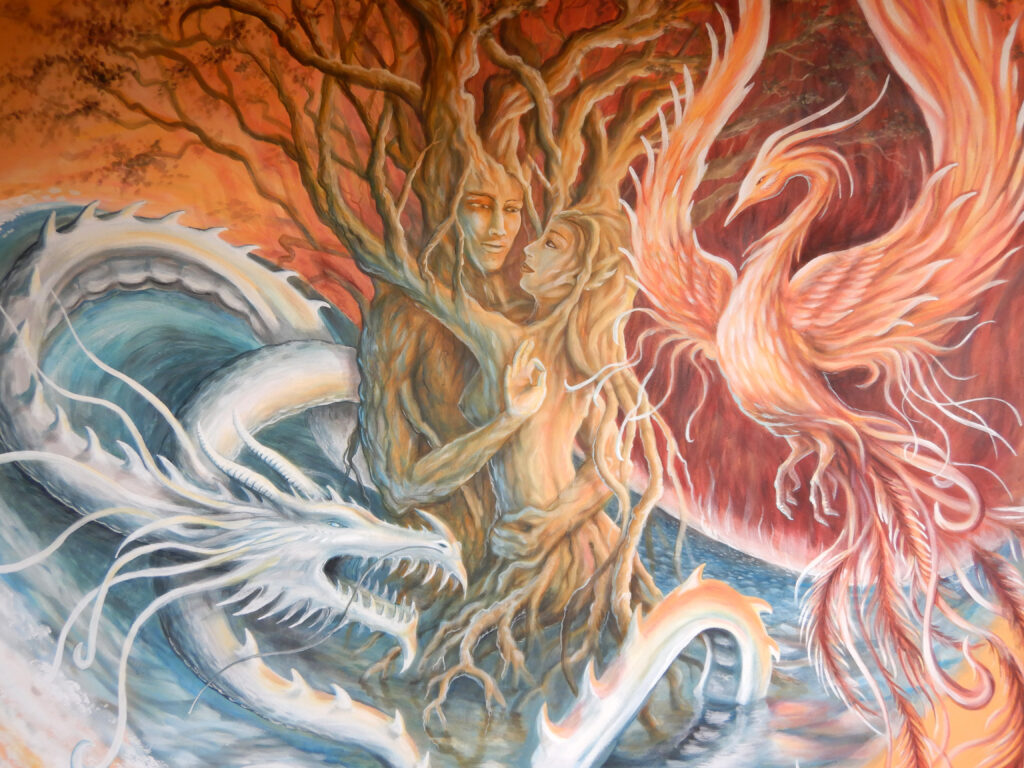 The sacred joins meditation, the masculine with the feminine, the artist projects his new art for the future through a sort of prayer for a world in which the forces of good and evil still collide today.
Mother earth, also represented in the works in the exhibition, weeps, wetting and raising the flowers as a sign of new rebirth".
Art Critic Tassone Amanda
---
Wall Art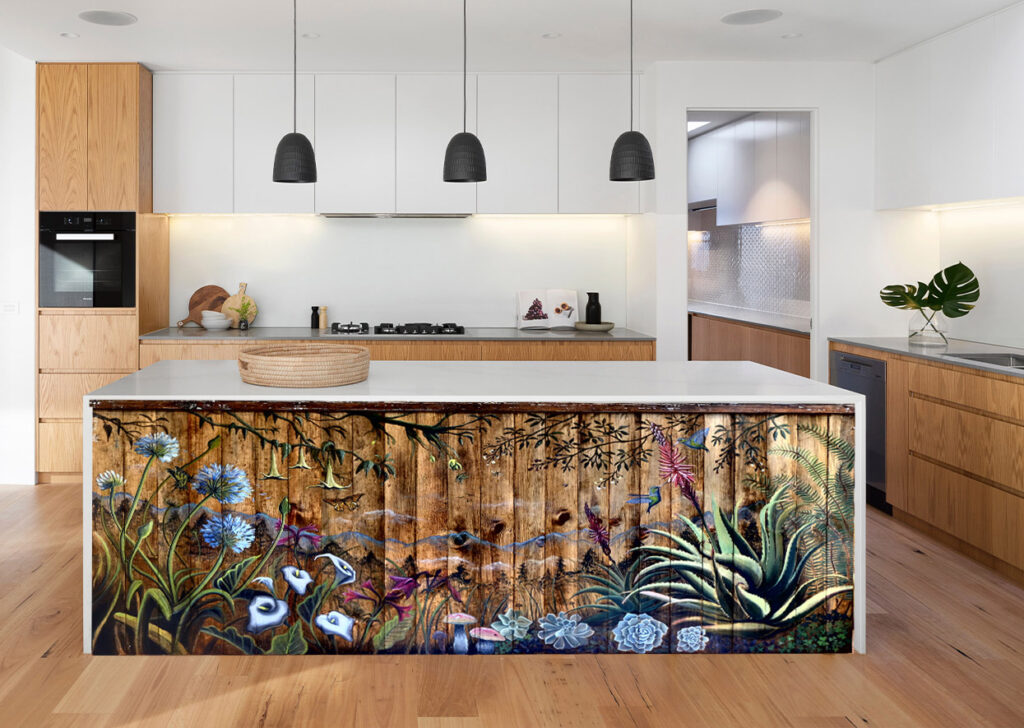 The Wall Art project was born from the union between 2 passions: wall painting and travel. After a decade of studying techniques, painting puts itself at the service of tourist places around the world.
Wall Art can be realize in:
Private residences and Public places
Exterior and Interior
Masonry wall and Wooden wall
Equipped empathy, for many years Gaya has been able to connect with the people and transform ordinary public places into their best version.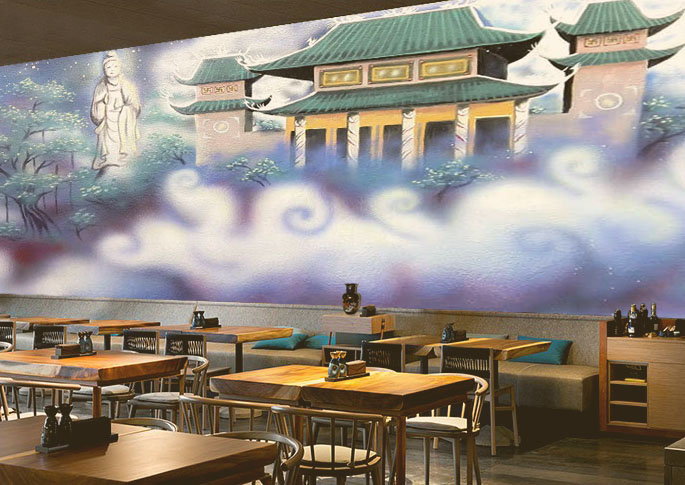 " Ronald has a 𝗛𝗢𝗧𝗘𝗟 with Restaurant and wants to 𝗗𝗶𝘀𝘁𝗶𝗻𝗴𝘂𝗶𝘀𝗵.
He chose Gaya's WALL ART to 𝗘𝗻𝗵𝗮𝗻𝗰𝗲 the 𝖲pace.
The PAINTING has become the Special Feature,
the 𝗔𝘁𝘁𝗿𝗮𝗰𝘁𝗶𝗼𝗻 for those him customers.
Triple your Turnover and increase your 𝗣𝗼𝘀𝗶𝘁𝗶𝘃𝗲 𝗥𝗲𝘃𝗶𝗲𝘄𝘀! "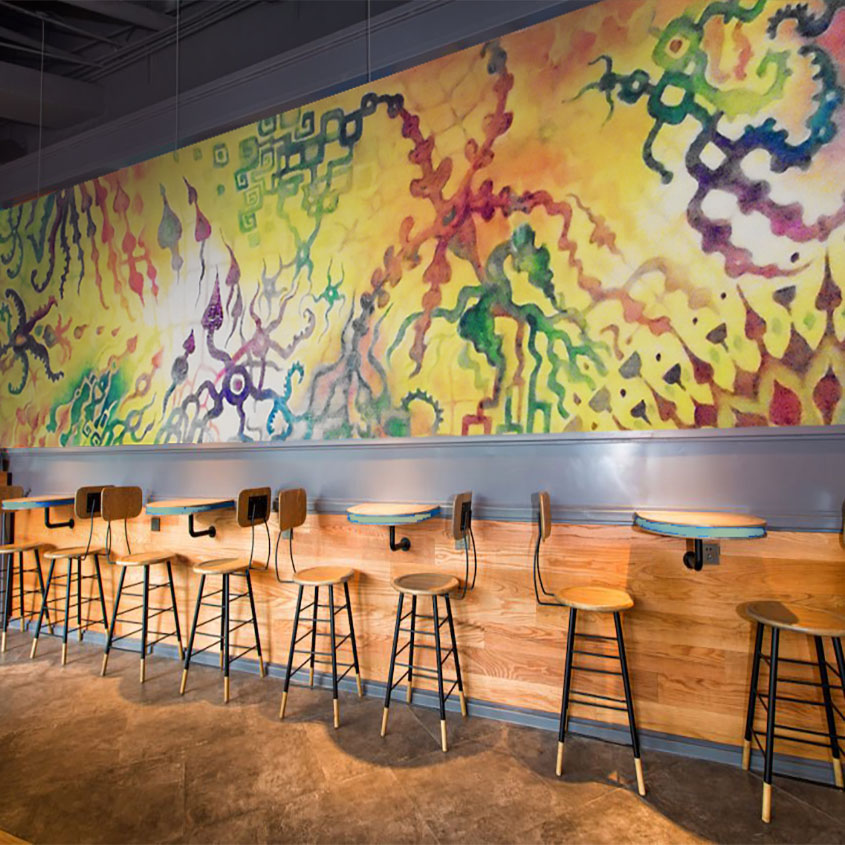 your Place is UNIQUE
---
Invest in Crypto Art, Check the NFT Market!
---
Review